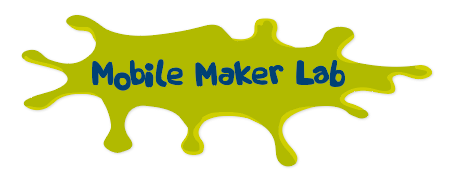 To schedule a visit at your school or community site:
Please email GO STEM's Curriculum and Outreach Manager, Kyle Koyle, at go-stemmml@eou.edu to learn more about the curriculum menu!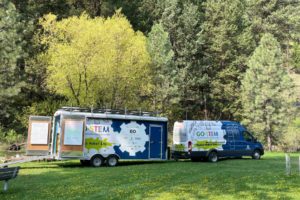 This project is designed to bring STEAM to you and your students.  Equipped with everything needed to provide STEAM experiences to the diverse GO STEM community, the Mobile Maker Lab will come to your school, set-up a mini classroom, and offer the kinds of STEM materials, lessons, and curriculum you believe would be effective in educating and motivating students to pursue STEM further.
ABOUT THE MOBILE MAKER LAB: A Mobile Maker Lab is a portable classroom space with hands-on STEAM learning and career-connected learning curriculum and an open-concept of tinkering with STEM-related tools and materials. The Mobile Maker Lab will be outfitted with career-connected and STEM/STEAM learning resources, including tools and materials for hands-on tinkering and building.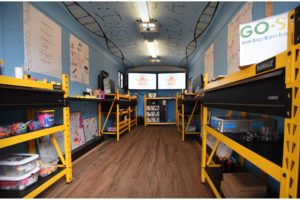 ABOUT THE CURRICULUM: This curriculum menu has options for schools and educators to choose from and will include pre and post learning activities for participating educators to utilize in their own classroom instruction and in preparation for the Mobile Maker Lab visit. We have included renewable energy sources, robotics and coding, hands-on building and crafting, as well as other career-focused projects that can accommodate different grade levels' learning.