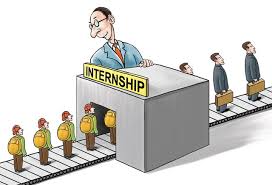 Does your business offer opportunities for young people in high school or college to job shadow or intern?  This can be a way for the student to find an occupation that matches interests and skills and a way for the company to find the right employee.  
Internships can be short or long term, paid or unpaid. The nature of the experience can be a focused responsibility or a broad experience in the entire enterprise.  A good article on internships can be found at https://www.themuse.com/advice/what-is-an-internship-definition-advice.
If you are a company, business or industry looking for young people as potential employees and/or to educate and broaden your company's image and connection with the community, an internship program could be the right fit for you.
Interested? Get started with a conversation with one of our GO-STEM team members. Email David Melville at dmeville@eou.edu.