Many businesses, industries, or enterprises create their own training materials to either educate their employees or to serve the broader community.  Some have outreach commitments and produce K-12 education opportunities such as materials packets, workshops, or educational films.  What resources do you have that would benefit the roader community?
Videos
Many companies produce videos of their operations to quickly communicate their value to the community. Lam-Weston is Boardman, for example, offers a virtual tour through YouTube:
GO-STEM has a library of regional videos that highlight regional businesses and careers. We can highlight your video here: STEM CAREERS IN EASTERN OREGON
Tours
Do you offer a tour of your plant or enterprise? Many companies give teachers and/or students an opportunity to see what is happening first hand.  As an example, PG&E offers tours for students at their Boardman plant.  This gives students a first hand look at the operations and complexity of a power plant as well as the career opportunities and required schooling for each position in the plant.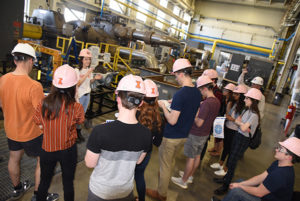 Materials and Resources
Many institutions create educational materials for schools. Sometimes these are information packets, activities, or games.  Oregon Forestry, for example, publishes a guide for young people looking at outdoor careers.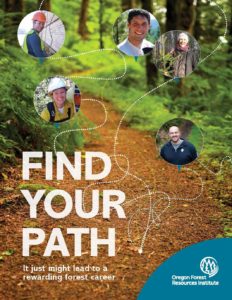 GO-STEM can help get your word out. We can connect your resources to schools and community members that would most benefit. 
What do you have to offer?  What would you like to share?  Connect with us. Contact David Melville at dmelville@eou.edu for information about how you can broaden your communication with the community.