Parents and Teachers.  What are you looking for?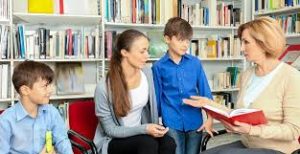 Resources for Parents during the pandemic:
       • Home Explorations. In depth STEM units you can do with your kids.
      • A good site for comprehensive ideas 
       • Outsources for online teaching (let someone else do it!)
      • Subject-specific resources. Science, Math and Computer Science have sections here
      • Free online courses for teachers and students
Resources for Teachers during the pandemic.
 • A comprehensive overview of distance learning
• STEM activities for distance learning