Early Learning STE(A)M – Support to Parents, Child Care Providers and Pre-School Educators
The skills and knowledge needed to promote the development of STE(A)M Habits of Mind are not typically highly supported in early learning educator preparation or in the world of parenting education. Young children are naturally curious and keen problem-solvers. STE(A)M learning, when facilitated well, provides natural opportunities to support ways of thinking that include clear communication, persistence, critical thinking and positive attitudes toward STE(A)M disciplines. A strategic and intentional emphasis on STE(A)M thinking across all demographics helps reduce early inequities in access and opportunity that young children can build on as they continue in school and into civic life as well as the workforce.
Hubs will work with early learning partners to make family and educator kits available to communities typically underserved. Contents of kits will reflect the needs, traditions and cultures of local communities.  Resources will be produced in multiple languages reflecting the populations of the regions. Many materials have already been translated to Spanish. We will also continue to reach out to invite our tribal partners to participate. Associated with these kits will be a variety of support tools including activity cards, videos and classes for both parents and early childhood educators. 
Making lessons and kit contents available to the broader community/partners through a state-wide website will also broaden our opportunity to reach more children and engage more partners in the work. It is acknowledged that supporting quality STE(A)M learning in the early years is not just the work of the Oregon STE(A)M network, but instead the collaborative work of multiple partners.
Highlighted below are two units that GO-STEM has assembled and distributes in the network of regional Hubs.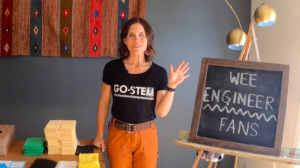 Wee Engineering Tutorial Videos
These kit are designed to help develop and improve problem solving and critical thinking skills as your student gets a glimpse into the engineering world.
All of the videos below can be found by clicking the link above or the videos below.  Instructions and notes for each video are found here.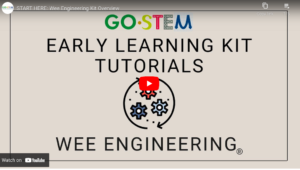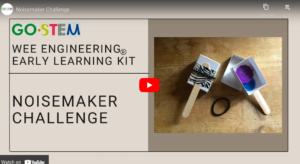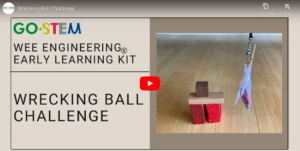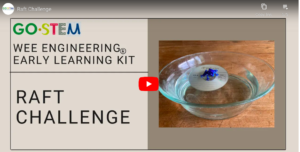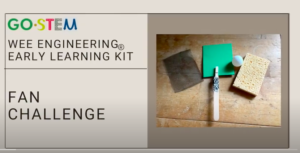 ---
---
These kits are designed from guidance from San Francisco Unified School District Creative Computing K-2 Curriculum at https://sites.google.com/sfusd.edu/k-2cs/home
All of the videos below can be found by clicking the link above or the videos below.