Are you working on a project and need some advice? Is there something you need to learn about where only a STEM professional could help? How do you contact a professor, engineer, scientist, or manager of a STEM operation?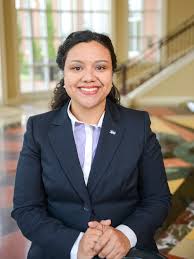 FINDING A  PROFESSIONAL
Part of the chore of getting help is determining the right person for you. Do you need an engineer or scientist? A technician or a mathematician? Your school mentors can help you narrow the kind of person you should contact.  Many colleges, for example, welcome contacts. Here is an example of a university that displays its STEM faculty and encourages email and sometimes phone contact. https://ced.ncsu.edu/stem-ed/faculty-and-staff/ 
It is probably good advice that unless you are sure who you need, that your first contact be to the dean's office or associate dean of the college. They know who would be best suited to answer your question.  Find the college in your area and look at their directory. At Eastern Oregon University, for example, the Dean's office publishes a list of the STEM areas and the contact people who can direct you to the right person. https://www.eou.edu/cstmhs/office-of-the-dean/
GOSTEM staff can also be helpful in forming your question and finding a resource. Feel free to contact David Mellville at dmelville@eou.edu, Donna Rainboth at drainbot@eou.edu or Michael Jaeger at mjaeger@eou.edu.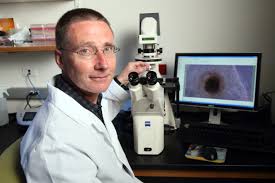 TELEPHONE:
Your first contact can be a phone or email inquiry. If a telephone call to the Dean's off, for example, you would say something like,
"Hello, this is Your Name.  I am a student at and have a question about                   Is there a staff member who might be able to talk with me about this?"
Make sure you have a pencil and paper handy to write down any information you are given and be sure to thank the person on the telephone. 
EMAIL:
If you have an email address of someone you have found to ask, you can follow the advice given at: https://ugr.ue.ucsc.edu/email
Most people will be happy to help, but there time is valuable and they would want you to get right to the point!
Follow up with a thank you email after you get a response.