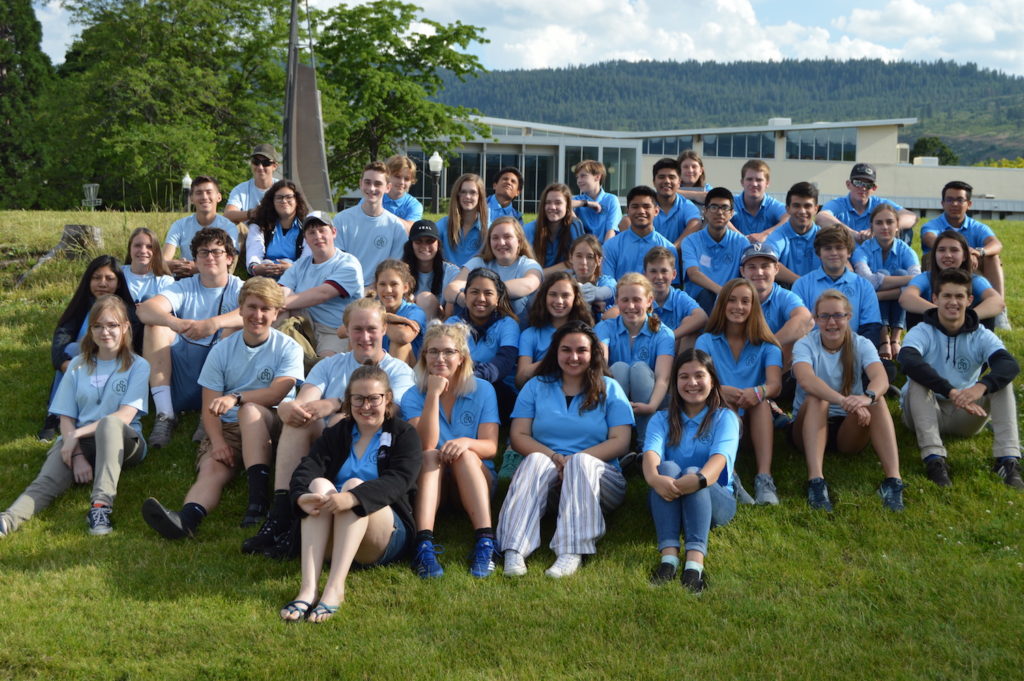 About
Chief Science Officers are student advocates for STEM in their schools and communities. The CSO program is a powerful student-leadership program advancing STEM. Students are empowered to make a positive difference in their schools and wider communities, as well as develop leadership skills through the creation and implementation of their own community-based Action Project.  For more information about CSO International see: https://chiefscienceofficers.org/the-program/
Requirements
Each CSO site requires a school advisor. Any student who is passionate about STEM education can join.
Each CSO agrees to:
 Attend an annual Leadership Training Institute (LTI)
 Attend the regional Fall and Spring Cabinet Meetings 
 Create an original Action Project that addresses a topic or issue of  interest in STEM education
 Attend bi-weekly meetings with their site advisor for Action Project check-ins and feedback on project progress
Elyse is an avid outdoor enthusiast, comfortable in the woods snow, rain, or shine. She feels strongly that teaching students how to be safe in the wilderness is critical, especially when she considers her community's remote location.
Elyse has decided to use the Engineering Design model to expose middle school students to a hands-on problem solving and critical thinking skill. Of course, the problem she chose for the students to solve was how to survive in the outdoors! Her plan is to take middle school students to a local park and have them design survival shelters, using what they find in the natural environment.
Elyse is planning on recruiting other high school students to lend a hand putting this Action Plan into ACTION. Elyse's Action Plan will expose the students to the Chief Science Officer program. They will enjoy the Engineering Design day while learning how to become a CSO, and its impact on Wallowa County.
—  CSO, Joseph Charter School, Wallowa County
Tyler is working with a mentor, learning about the coding and robotics profession. He is combining his Senior Project with his CSO Action Plan.
Tyler is launching a fundraising project with the goal of purchasing four to five Lego robotics sets. He will then develop lesson plans with elementary school teachers and his mentor, to then teach Legos robotics to local elementary school classes.
This is an ambitious project because it has several steps that rely on the success of each prior step. Tyler has developed his relationship with his mentor and has begun working on his fundraising.
—  CSO, Joseph Charter School, Wallowa County
Are you interested in becoming a CSO advisor in the Greater Oregon region? Please email Stefanie at: sholloway@eou.edu for more information.